LEADING REACT NATIVE APP
DEVELOPMENT COMPANY
Developing Stunning & Highly-Functional React Native Apps For The Organizations Of Every Scale & Size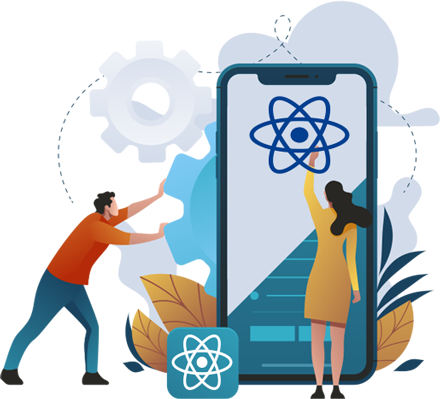 OUR DEFINITION OF REACT NATIVE APP DEVELOPMENT
Allowing Your Business To Multiply Using React Native Development Services
Martvalley Services is a top-notch React Native app development company using the possibilities of high-performance hybrid frameworks to have the appearance and sound of a native app. React Native development services has only been out on the market for a bit but has tremendous growth potential.
Our React Native developers' team is well aware of Facebook React Native, which enables us to create brilliant cross-platform applications with a 100% native look, sensation, and results. With our React Native development services, you will have tremendous growth. It is the sole reason we are the most prominent name as a leading React Native development company.
REACT NATIVE APP DEVELOPMENT SERVICES PROVIDED BY US
Continuously Exceeding Your Expectations With Our Best React Native Services
REACT NATIVE APPS: NEWEST TREND IN THE MARKET
Push The Boundaries Of Your Revenue Using The Blazing Fast Trend Of
React Native App Development Services
01
Cross-Platform Support
Developers use React Native to build cross-platform applications that are fully native. It uses components of JavaScript that are compliant with Android or iOS. It saves developer time for cross-platform applications. It is a significant benefit. Developers can efficiently distribute 90% of the coding base across multiple platforms with React Native development services.
02
Code Re-Usability
React Native works with JavaScript and enables mobile and web platform re-usability for code. It allows a hybrid app to render native-only by compiling interchangeable components. Thus, React Native development services will allow developers to reduce the app development process's overall time.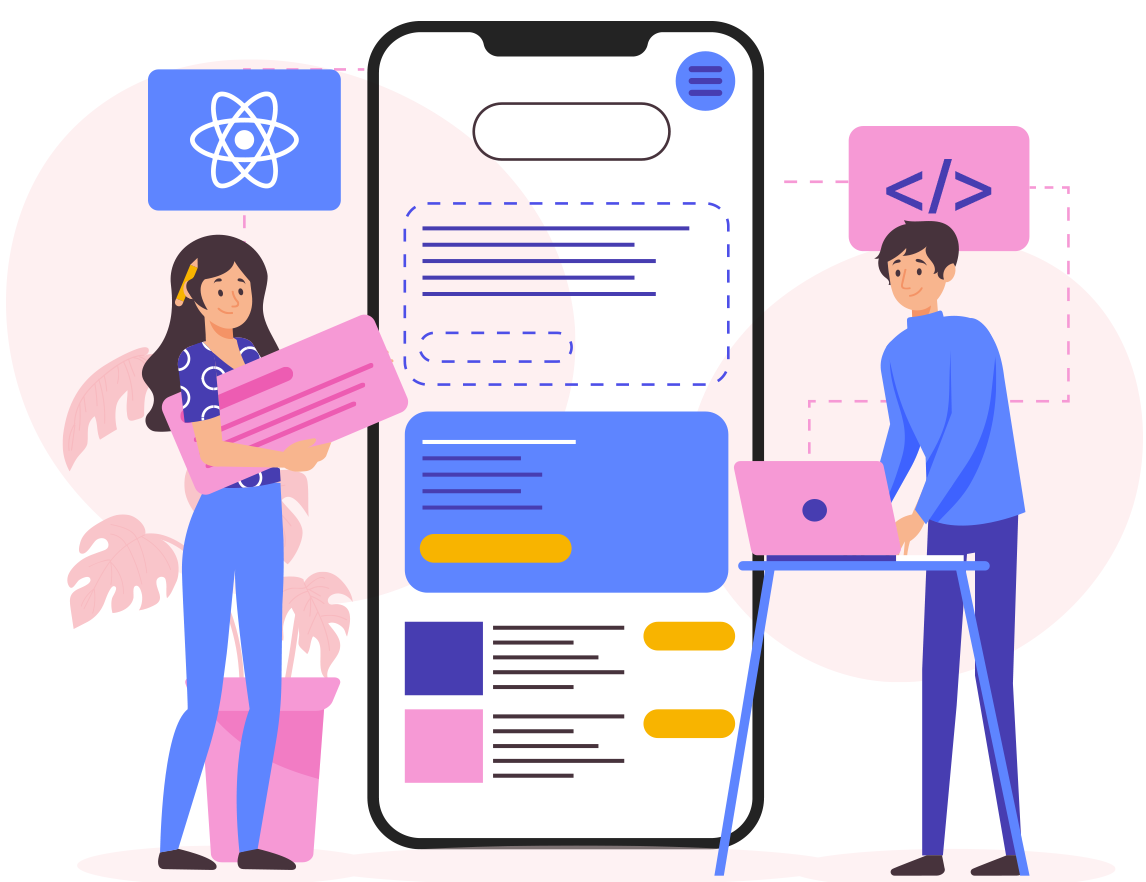 03
Easy To Adopt
React Native development services allow developers knowing JavaScript to create apps for both Android and iOS platforms. Developers can start developing React Native apps just with the expertise of native UI elements, platform-specific design patterns, and platform APIs.
04
Higher Efficiency
Many other benefits include broad communities, open-source, excellent support for the environment, react ability performance, speed, and agility. It delivers high-end mobile app development solutions by opting for React Native development services.
OUR UNIQUE APPROACH FOR REACT NATIVE APP DEVELOPMENT
Making Sure That You Stand Out Even In The Biggest Crowd
Using Our Tailored Approach
Agile Methodology
The agile technique is a project management approach that is commonly used to build applications. It is a way to make the needs and solutions of the self-organizing, cross-functional teams, and clients during the entire process.
Cost-Efficient Projects
Our staff analyses customer demands by sharing a cost-effective and latest approach. We propose the technology involved according to the requirement and offer the best solution at the best price, making us the best React Native development company.
Transparency
Transparency is why our customers value us most. As the leading React Native app development company, we provide accountability. Both processes and codes can be displayed (on GIT) to the customer anytime they want.
Flexibility
In several ways, we have versatility. Coding stability, working time versatility, methodological flexibility, and support for 24X7.
READY TO GET STARTED ?
Are You Looking For Trusted Experts, About Your Business Needs ?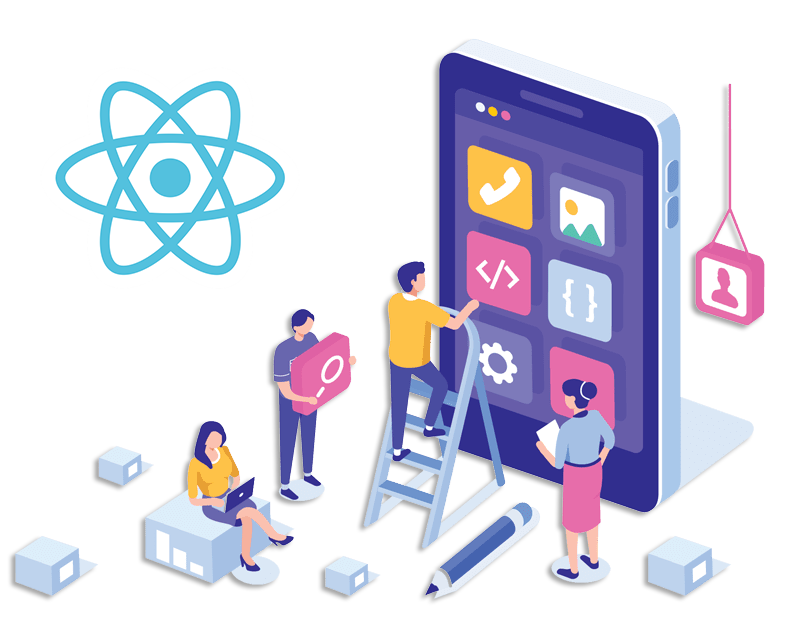 WHY CHOOSE US AS REACT NATIVE APP DEVELOPMENT COMPANY