LEADING CUSTOM
APP
DESIGN COMPANY
Helping Organizations To Re-Design Mobile & Web Apps To Help Them
In Redefining Their Future of work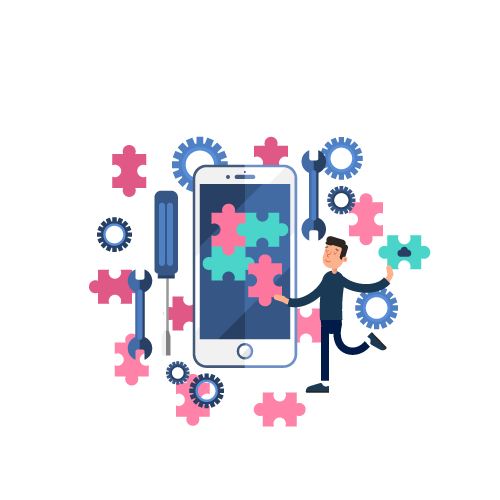 OUR PASSION FOR CUSTOM APP DESIGN
Providing New Level Of App UI & App UX To Simplify The Set-Up Process For Users
At Martvalley Services, we believe in design-oriented growth. Great app UX and app UI is the foundation of every prominent software, website, and application. To ensure that, we develop applications that can connect with users and accomplish their goals fast and intuitively. We also spend time in user testing and design at the outset of the project with our mobile app design software.
App design is the fundamental stage for your app development through your outstanding idea. Both Android and iOS have interface specifications that can be used to produce the desired results. Many designers can create an app for you, but only those with vast and varied expertise can give the best outcome with adequacy and aesthetics.
At Martvalley Services, our application designers have deep expertise in application design and mobile app design software. Since our inception, we have explored several refined iterations and designs from Apple and Google and can guarantee our customers' desired performance.
OUR WELL-VERSED CUSTOM APP DESIGN SERVICES
Turning Your Visions & Ideas Into Amazing Final Products
App UI & App UX Design
Your application is not just the face of the company. It is also a lead generator. To have applications that carry the brand to a greater height, we blend aesthetics in reliable technologies with our mobile app design software.
Logo Design
A logo is a feature of the company. It displays the values, persona, and distinctive styling of your brand. A well-designed logo is essential to build a reputation in a business environment. We bring a specific, unique exposure to your company using our custom logo mobile app design software.
Website Design
Our web design team adheres to high-quality requirements and tailors its processes to provide consumers with high-tech services. Our well-organized, scalable, and straightforward methods offer website design services or strategies to satisfy current and potential customer requirements.
Website Development
We aim to provide a professional and inexpensive website development solution for various companies, which is efficient, competitive, and offers a positive ROI. Our software development team is responsible for activities behind the scenes, such as web application development.
Branding
We create award-winning strategies and engaging stories for brands to communicate with customers in one voice by creating visually stunning brand identities for a 360° customer experience. With a team of design experts, we create branded content for any media, including advertising, digital, video, etc.
eCommerce Website Design
This forum provides numerous entrepreneurs with a range of opportunities. Also, corporations will boost sales and achieve excellent visibility with a unique and out-of-the-box website design. With the best e-commerce approach and the most value worldwide, we support our customers.
WHAT DO WE DO?
Upgrading Your Custom App Design To Make It Clutter-Free
New App UI & App UX Design
With the right design trends for your vertical business, the end-user needs best-practice expertise to ensure higher business profits. We provide mobile app design services to build your mobile app. Our designers use the best modeling methods like Sketch, Photoshop, Illustrator, etc. Our web designers can create an innovative architecture of interfaces and elements using mobile app design software.
App UI & App UX Upgrade
We upgrade the UI/UX in your mobile app to the new developments and operating system updates. Our designers revamp the current interface with trendy templates to make it appealing, simple, intuitive, and user-friendly. We are a custom app design company that knows how to update an app's design, boost mobile accessibility, efficiency, animation, effects, etc.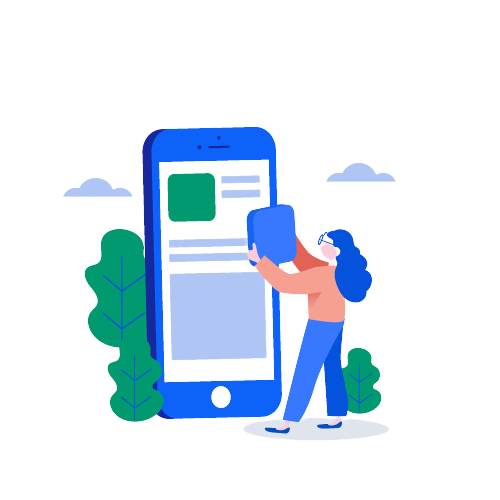 Design Improvements
We make the uncompromising UI/UX, improvising with patterns in architecture. Our designers partner closely with you to consider and innovate the app design specifications and promise a visual GUI. To provide a user-centered interface on mobile apps, we enhance visual uniformity, color, texture, typography, distinction, icons, transparency, and other design features using our mobile app design software.
UI/UX Maintenance
Are you looking for an interface design partner? We provide services to enhance the design of your smartphone and web applications. Our designers use the right technologies to ensure that the products are quality and accessible to the target audience. We use the best tools to grasp the application's user behavior and improve your participation. Our app designers retain load efficiency, picture quality, positioning of the design feature, and much more to convert users.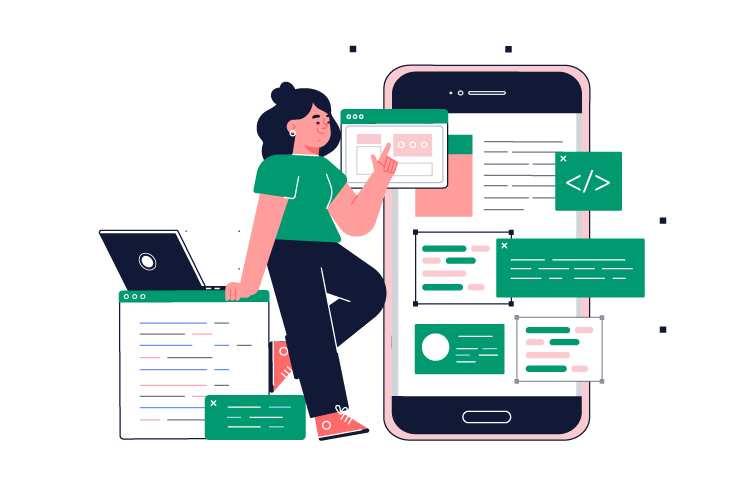 READY TO GET STARTED ?
Are You Looking For Trusted Experts, About Your Business Needs ?
HOW MARTVALLEY SERVICES ACHIEVES EXCELLENCE
Carving the UI/UX of Apps According to The Needs Of Your Customer
OUR IDEAL PROCESS FOR CUSTOM APP DESIGN
Uncovering Better Ways Of Developing UI/UX Design For Organizational Needs
01
Analyze
Understand the target audience and the nature of business by analyzing the market trends.
02
Wireframing
Creating intuitive wireframes to visualize an experience for our customers.
03
Prototype
We build a prototype to make our customers understand the design.
04
Final Product
Finally, we create the required product and make sure to maintain it frequently.